When an engineered wood floor loses its sheen and develops deep scratches and stains, you may consider refinishing, which is the process of returning a floor to its original state. A thin layer of flooring is removed during the sanding process, which usually contains scratches and dents. The sheen is then restored with a finishing coat. Can you refinish an engineered wood floor? This is a common question we get. The answer is probably, but it depends a lot on the wear layer. Visit us for affordable floor sanding in Canberra today!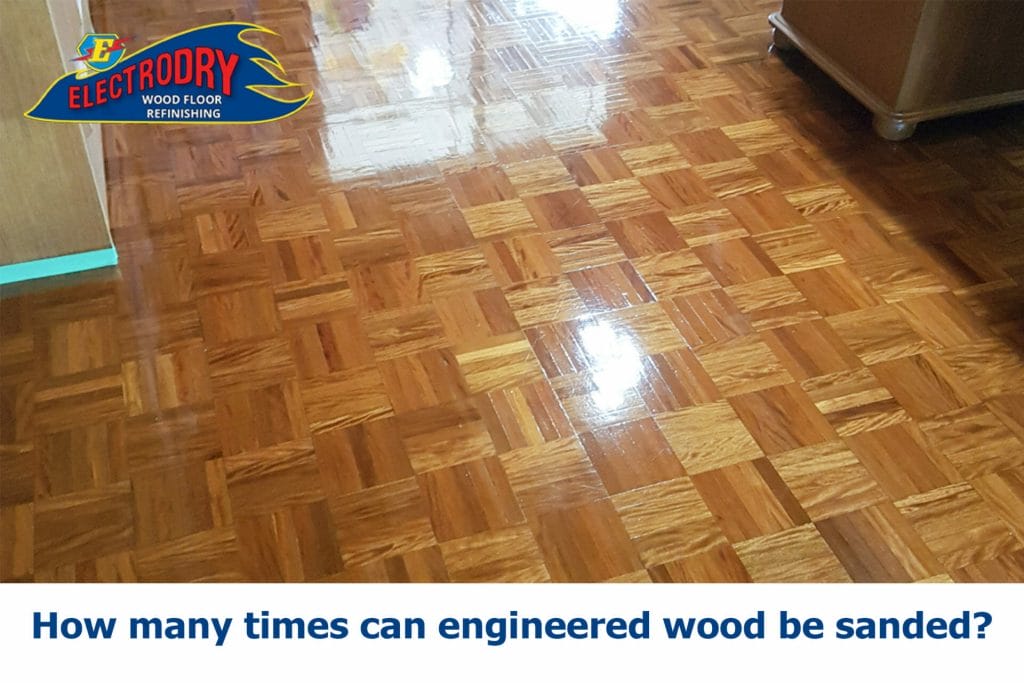 Why Engineered Flooring?
Examine the wood floor in the shot on the right closely. This rich expanse may be mistaken for solid strips of red oak, one of the most famous American hardwoods, by the untrained eye. Most of the time, that eye would be off. Sure, there's oak on top, but it's only a veneer. More thin wood layers lie beneath, all bonded together to form an engineered flooring plywood sandwich.
Engineered wood floors have improved in look and performance since their introduction in the 1960s, and they now account for 30% of all wood flooring sold in the United States. These high-tech boards now appear right at home in any historic home, whether it's a 1910 foursquare or a 1970s raised ranch, thanks to various wood species and new surface treatments, including hand-scraped for a timeworn patina.
Common boards come with a factory finish that will outlive a solid-wood finish done in your house, and they'll be ready to walk on the day they're installed. Engineered boards also alleviate problems by allowing them to be used in places where solid strips can't, such as basements or directly over concrete slabs. Even better, homeowners on a budget may install the boards themselves, saving money on professional installation and achieving fantastic results in a weekend.
Engineered wood is made out of a sturdy stack of wood veneers bonded together like plywood and cut into strips that seem solid.
How Often to Sand Solid and Engineered Hardwood Flooring?
All floors require cleaning and upkeep on a regular and irregular basis. Sanding, sometimes known as pre-finishing, is a standard maintenance procedure for wooden floors. By restoring the original look of your hardwood floor, you may increase the appeal of your home or business property.
Is engineered wood flooring sandable and refinishable?
Yes, in the vast majority of situations. It all relies on the wear layer's thickness. It can't be less than 3mm thick. If the floor is uneven, even at 3mm, you risk sanding through to the ply substrate. Engineered wood flooring is typically 4-8mm thick and may be sanded and refinished.
Alternatives to Refinishing Engineered Hardwood Flooring
There are things you can take to keep your engineered flooring from needing to be refinished.
When mild wear that hasn't penetrated the wear layer begins to appear on your flooring, adding a layer of polyurethane sealer to the existing surface, a procedure known as renewing the finish, is an intelligent choice. If you drop a few drops of water on the floor and they bead up, the sealer is still refined, and you don't need to renew it. If the water seeps into the wood, it's time to reapply the sealant. Depending on how much traffic the floor receives, it should be refreshed every 4-7 years. The price ranges from 25% to 33% of the cost of refinishing an engineered wood floor. It's also worth noting that refinishing hand-scraped flooring will erase the look, so renewing the finish first is a good idea.
When considering refinishing because a few boards are badly scratched, cupped, or discoloured, replacing the damaged planks (recommended) or fixing the scratches using a stainable wood filler is a considerably less expensive option refinishing the entire floor. The disadvantage is that the new planks and wood filler may not be a perfect colour match for the old flooring.
When Refinishing Engineered Hardwood is Necessary?
Refinishing your engineered floor is only necessary for two reasons. First, refinishing is the most excellent choice for restoring a like-new look if there is widespread damage or the floor exhibits considerable wear through the sealer and into the wood.
The second purpose for refinishing engineered hardwood flooring is to alter the wood's stain colour. On most floors, removing 1mm to 1.5mm of the wear layer should enough.
References:
Andreopoulos, J., Bradshaw, P. Measurements of turbulence structure in the boundary layer on a rough surface. Boundary-Layer Meteorol 20, 201–213 (1981). https://doi.org/10.1007/BF00119902
Joseph Schirmer, Jeff Havlena, David E. Jacobs, Sherry Dixon & Robert Ikens (2012) Lead Exposures from Varnished Floor Refinishing, Journal of Occupational and Environmental Hygiene, 9:4, 280-287, https://doi.org/10.1080/15459624.2012.668489
Guo, Y.; Zhu, S.; Chen, Y.; Li, D. Thermal Properties of Wood-Plastic Composites with Different Compositions. Materials 2019, 12, 881. https://doi.org/10.3390/ma12060881