Floor Sanding Port Macquarie
- Discounted Wood & Timber Floor Restoration
We provide Floor Sanding Services for All of Port Macquarie, NSW.
| | | |
| --- | --- | --- |
| | per sqm | minimum fee |
| Timber Refresh | $15 - $18 | $360 |
| Timber Refresh +2 (Add extra tier) | $20 - $24 | $360 |
| Timber Restore | $28 - $35 | $650 |
| Timber Refresh (for very worn/damaged floors) | $35 - $38 | $650 |
| Wood Floor Sanding | $80 - $110 | $1,600 |
Get a Floor Sanding Quote Today! We get back to you😃
Quotes and assessments entail a $50 fee for Albury, Wodonga, Brisbane, Canberra & Melbourne. $40 everywhere else.
Cost of floor sanding Port Macquarie per square meter
The cost of Floor Sanding & Floor Polishing including application of a water-based coating and 2 Coats of High Density, 2-Pack Polyurethane coating is estimated to be around $80 - $110 per sqm depending on which City or state. Other tasks such as counter-sinking of nails, miscellaneous carpet staples and removing staples is free of charge. Our Port Macquarie Floor Sanding & Floor Polishing includes a toner of your choice (rosewood, walnut, brown, orange or golden teak) in the polyurethane coating free of charge as well.
Floor Sanding & Floor Polishing Prices and Costs
| Floor Sanding Task | Floor Sanding Price |
| --- | --- |
| Application of wood stain to raw timber | |
| Surcharge for Gloss Coating | |
| Removal and disposal of carpet, smooth-edge and carpet staples (inc tipping fees) | |
| Filling of cracks with putty or resin | |
| Furniture removal - price is subject to the amount of furniture to be moved and whether replacement is required | |
Affordable Floor sanding Port Macquarie CBD
Floor Sanding Port Macquarie quote - you can be sure that there are no hidden costs. Our quotations are all inclusive, so there will be no hidden surprises. There is a $40 fee to inspect your floor and provide a quotation, however, this is refundable when you go ahead with the floor sanding service.
The cost varies between cities and states and will vary depending on the state of the floor and work required. If you would like a table of charges please call Floor Sanding Port Macquarie on 1300 993 410 or email us for more information.
A lot of our happy clients live near Koala Hospital and Jumbos Playland.
Port Macquarie's Best floor sanding and staining
Fading, bleaching and darkening in Wood, Timber or Bamboo floors because of sun exposure is a pretty complex subject. Ultimately, color deterioration in hardwood floors is the result of overexposure from 3 things: ultra violet (UV) light, visible light and the infrared (IR) light which causes solar heat. UV light has the most impact on color change of the actual wood. If you need to have your floor restored from Sun damage, feel free to contact Floor Sanding Port Macquarie or request a call now. We provide floor sanding, floor polishing Port Macquarie and floor refinishing.
Dustless Floor Sanding & timber floor restoration Port Macquarie
Unlike common floor tiles, cleaning, sanding and restoring Wood floors, Timber floors and Bamboo floors has the potential to create a mess, unless you bring in the experts. We use a weighted rotary sander that takes off less wood in the sanding process and enabling us to refinish delicately engineered timber floors without the risk of causing damage to your precious floors. This sanding machinery, helps to minimise the mess that floor restoration can make.
Port Macquarie Floor Sanding Services
If you need floor sanding and floor polishing on wooden floors, call a local Floor Sanding Port Macquarie expert you can trust.
Electrodry Floor Sanding Port Macquarie will inspect the state of your floors to determine the amount of sanding and polishing work to be done.
Floor Sanding Port Macquarie provides Durable, scratch-resistant, long-lasting results. We use high quality 2-pack polyurethane coatings.
Our Wood Floor Sanding and Floor Polishing Process
STEP 1
We start by giving the floors to be sanded a thorough clean and punching nails a little deeper into the floorboards where required.
STEP 2
Sand the floor with a weighted rotary sander, this machinery removes less timber than a belt sander, so your floor will last.
STEP 3
Sand the floor using progressively finer grades of sandpaper to remove floor scratches and discolouring, and give your floor a clean finish.
STEP 4
Using a hand held rotary sander, 

we sand the edges

to leave a smooth, scratch free finish.
STEP 5
Apply a water-based primer to prepare it for coating. If required, we can follow this up with a thin coat of a desired toner.
STEP 6
Lastly, we apply two coats of a high density, two-pack water-based polyurethane for a durable finish.
Timber Flooring Port Macquarie
Port Macquarie timber flooring comes in a wide variety of types, each with its own distinct appearance and feel. As a result, timber flooring is a popular choice for many homeowners. There are some types of wood flooring that are better suited to certain rooms than others, so it's critical to do your research and pick the right one for your house. Engineered wood flooring, for example, is a popular option for living rooms and bedrooms because it is more stable than solid wood flooring and can be installed over existing floor covering. In high-traffic areas, engineered wood flooring is a good choice because it is less likely to scratch or dent.
A more durable option than engineered wood flooring, solid timber flooring Port Macquarie is an excellent option for wet areas like kitchens and bathrooms. If you want to give your home a more traditional appearance, consider installing solid wood flooring. Timber flooring can be used for a variety of reasons. There are many reasons to invest in high-quality flooring, whether you're building a new house or renovating an existing one and want to make it more luxurious. There are many benefits to installing wood flooring in your home, including increasing its value and keeping it warm and cosy. Timber flooring comes in a wide variety of styles and price points, so you're sure to find something that meets your requirements and your budget. With timber flooring, you won't have to worry about it deteriorating over time.
Deck Sanding Port Macquarie
A deck's rough, uneven surface can be sanded down to create a smooth, level surface with the help of Port Macquarie deck sanding. Hand sanding with a sanding block and sandpaper or power sanding are both viable options. In order to achieve an even, smooth surface that will better accept the new finish, deck sanding is a critical step in preparing a deck for painting or staining. Decks are a great way to extend your living space to the outdoors, where you can spend time with loved ones and entertain guests. Keeping a deck in top condition does, however, necessitate routine maintenance. Sanding is an essential part of deck maintenance.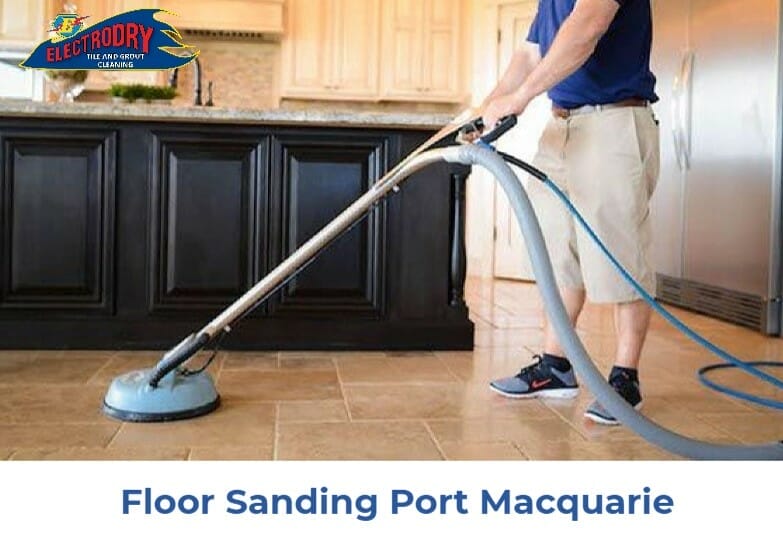 Removing the old and weathered layer of wood from the Port Macquarie deck sanding removes the fresh layer of wood beneath. Making the deck more visually appealing while also preventing further damage to the wood is an added benefit. Wood floors are more comfortable to walk on when they have been sanded, making them easier to maintain. Sanding your deck is a must if you want to keep it looking its best. Hire a professional or rent a sander to complete the task. Regular sanding will keep your deck looking its best for years to come, regardless of which method you choose.
Residential & Commercial Wood Flooring in Port Macquarie 
Timber floors in Port Macquarie are popular for both commercial and residential properties for a variety of reasons. There are many advantages to using wood flooring in high-traffic areas. The natural warmth and beauty they bring to a room can't be replicated by other flooring options. Because of the wide variety of styles and finishes available in timber flooring, it's simple to find a look that's perfect for your home. Wooden floors come in all shapes and styles, from the traditional to the more avant-garde.
The Port Macquarie is home to a wide variety of timber floor options that can be used in either commercial or residential settings. Solid hardwood flooring is the most popular type of timber flooring, as it is made from one piece of wood. Highly trafficked areas will benefit greatly from the durability and longevity of this type of flooring. They can be sanded and refinished as many times as necessary to maintain their new appearance. As a result, commercial and residential buildings alike can benefit from engineered wood flooring. There are multiple layers of wood in engineered timber floors, but only the top layer is visible. For areas with a lot of humidity, this type of flooring is ideal because it doesn't expand or contract like solid hardwood. Only solid hardwood floors can be sanded and refinished multiple times.
Both commercial and residential properties in the Port Macquarie can benefit from laminate flooring. With a photograph of real wood on top, laminate floors are made up of several layers of material. High traffic areas benefit greatly from the durability and ease of maintenance of laminate floors. A damp mop is all that is needed to keep laminate floors in good condition. Both commercial and residential properties can benefit from vinyl flooring. An image of real wood is printed directly onto the top layer of vinyl flooring. Vinyl floors are ideal for high-traffic areas because they are extremely durable and easy to maintain. Although vinyl floors cannot be sanded or refinished, a damp mop is all that is needed to keep them clean and fresh.
Why Choose Electrodry Floor Sanding
We provide a first-class Floor Sanding & Floor Polishing services in Port Macquarie that you and your family can rely on.

Electrodry Floor Sanding Port Macquarie are highly-qualified and certified by the Australian Timber Flooring Association, guaranteeing high standards.

Let us take care of your Wood, Timber & Bamboo floor polishing.
We only use industry tested wood floor products and the highest quality sander equipment.
We sand the floor with a weighted rotary sander, which removes less timber enabling us to refinish without the risk of causing damage.
Floor Sanding Port Macquarie keeps the costs low and pass the savings on to locals of  Port Macquarie & NSW.
Floor Sanding & Floor Polishing FAQ